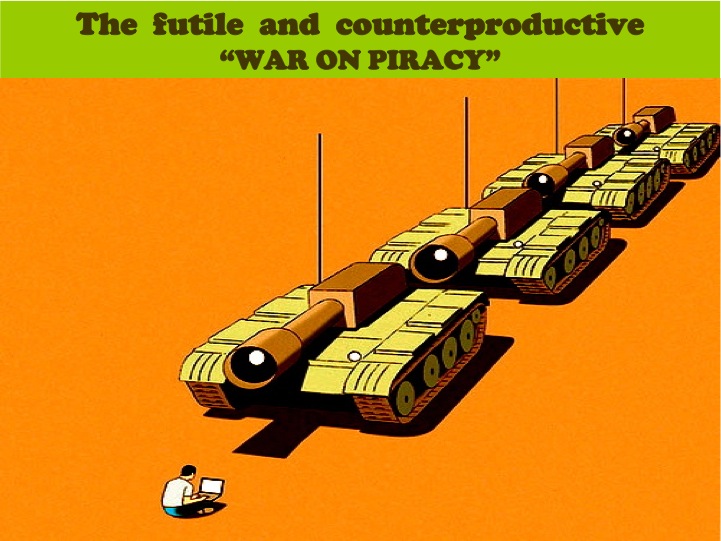 As ACTA D-day approaches the debate heats up in Brussels. Today French Sarkozyist MEP Marielle Gallo started leading the forward charge of the  music and entertainment lobbyist light brigade.   MEPs are already being bullied into rushing into parliamentary approval of ACTA within 3 or 4 months without even seeking the opinion of the European Court of Justice.  Ms. Gallo ended the today´s presentation of her enthusiastically pro-ACTA opinion in the Judicial Affairs Committee by warning of the dire consequences of "losing 2 more years" waiting for a European Court ruling on how the implementation of ACTA could affect fundamental rights, as requested by Green and Liberal MEPs.
Ms. Gallo called upon MEPs to "ignore the far-fetched opinions" of those who question the "key role of IPR in innovation and the knowledge based economy."   The general assessment of Gallo´s draft opinion on ACTA states that ACTA is compatible with EU law, that ACTA includes safeguards "against abuse and in favor of proportionality, that it respects privacy and that it poses no obstacle to legitimate trade".  She also dismissed any criticism on the lack of transparency by lauding the great efforts made by the European Commission in informing the Parliament and by citing an ombudsman report that confirmed the right of the Council to restrict certain public access to documents during an international negotiation.
Pirate MEP Christan Engstrom responded to Gallo by quoting the opinion of the EP legal services that with calculated ambiguity says "it appears that the agreement per se does not impose violation of fundamental rights…but depends on how it is applied in EU member state laws."  Engstrom openly attacked the lack of proportionality in ACTA that  proposes "retail value" damages and remedies. He gave the example of a teenager´s hard disk that might have up to a half million downloaded songs and who could theoretically be sued for astronomical damages. He asked: "What would the family do? Sell their house?"  He also criticized the dangerous vagueness of "intermediary cooperation" of Internet servers with IPR enforcement. While the graduated response or "3 strikes" for internet disconnection is not directly spoken of in ACTA, he insisted that the preparatory documents be made public in order to clarify this question. He added that ACTA is "at best borderline on fundamental rights" and an European Court of Justice opinion was needed to clarify the legality of ACTA´s implementation by member states.  He ended by saying that with ACTA we would "lose our moral high ground when dealing with countries like China on human rights questions."
Liberal MEP Thein also supported the call for a European Court opinion. Austrian Green MEP Eva Lichtenberger explained that ACTA had an uncertain, open-ended legal base that needed guidance from the ECJ regarding its scope and application.
A very nervous and extremely cautious EP legal service representative took the floor to say that while ACTA must respect the EU Treaty it may not be in line with existing legislations of EU member states and that might suggest an eventual amendment of EU law. In other words, the Parliament´s legal services is discreetly admitting that ACTA is an exercise of "legislation laundering", of using the instrument of an international trade agreement to bypass normal political procedures to force legal changes, first in the EU member states and then eventually in EU law itself. This unusual opaque political strategy means introducing draconian IPR criminal enforcement through the back door without the democratic guarantees of a normal bottom-up procedure. It tries to bully EU legislators into new laws that they have not been able to consider thoroughly and openly.
Now there will also be ACTA opinions from other EP committees (Development, Civil Liberties and Industry) while the lead report will by drawn up by the International Trade Committee. Shortly after  the final  plenary vote on the ACTA report there will be a "consent" vote on ACTA ("yes", "no" or "abstention") probably in the month of April or May.
If citizens do not want their democratic representatives to be force fed a dangerous international treaty they should make their voices audible before it is too late.